I cannot thank CarefreeCredit enough for everything they have done and I would 100% recommend their services. I will keep you up to date with Higgs progress as without you he would not be getting his surgery tomorrow.

Offers an affordable solution for people like myself who are working full time but do not have access to immediate funds due to the increasing cost of everyday life.

The credit we received was interest free over 12 months, which made the payments so much more manageable. A great service. With the joint effort from our vets and CarefreeCredit, we got almost another year with Max being back to his old self, a gift that we will forever be grateful for. On behalf of Max, myself and my family, thank you.

I was given an agreement which spread the cost of the remaining vets fees over a year. This was so helpful as it is interest free and removed the worry of having find a large amount in one go. I would certainly recommend this payment plan to other pet owners. It has given me peace of mind that if Riley should need help again exceeding the cover in place, I could pay in installments without accruing interest.


Not only do I get business that I would usually be unable to accommodate, we also get business referred from CarefreeCredit as they instruct people who contact them directly for Veterinary Care. In the past 10 months I have received £20,000 worth of business thanks to CarefreeCredit!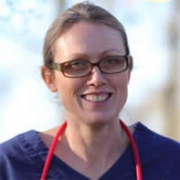 We've been with CarefreeCredit for over a year. It's great for the veterinary team as we can now offer a payment plan to help our uninsured clients and allow their pets to receive the care they need without exposing the practice to the risk of non-payment.


We are now in a much better position & can offer our clients beneficial & affordable payment options, with no loss to ourselves. We therefore highly recommend CarefreeCredit's services to all fellow practices.


As a vet, I all too often have had to witness a pet-owner's decision to put off much needed treatment, simply because they couldn't afford the urgently-needed medical help required. That's why I joined up with CarefreeCredit with its ability to provide 0% finance quickly for those in need of a loan to provide urgent treatment for their pets.